Chinese rehab therapy industry is under an initial development stage, faced with problems such as a short supply, a small scale of rehab organizations and backward supporting equipment. The market's demand for rehab services is growing with each passing day, which presents a huge development space for the rehab industry. In addition, by striving to develop rehab therapy, it can effectively utilize the medical resource, share pressure of sub-acute stage and chronic diseases on major hospitals and finally cut medical costs.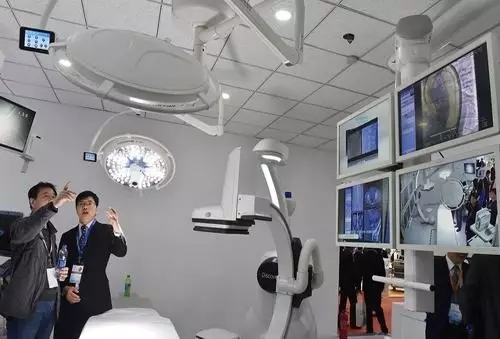 Rehab institutions win national support

Recently, the Office of the State Council has released Suggestions on Supporting Social Force to Provide Multi-level and Diversified Medical Services to support social force to enter the service segments such as special medical care and encourage the establishment of a batch of competitive service brands and institutions at a faster pace in various specialties, rehabilitation, nursing and physical examination. "This means that the construction of rehabilitation institutions has won the support at the state level. Rehabilitation therapy is expected to become the next focus of medical investment." Some expert said in an interview with the reporter of Economic Daily.

It was reported that in 2013 China's rehabilitation market was only 20 billion Yuan, 15 Yuan per capita, only 3% that of the US. Compared with developed countries, China has a great gap in the scale of rehabilitation market and per capita cost and expense. While the rehabilitation market is still very small, the potential demand keeps growing. According to statistical data, in 2016, China had a population of elder people aged 60 years and above of more than 230 million, which accounted for 16.7% the total population. The population of persons with disabilities exceeded 85 million, which accounted for about 6.21% the total population; and the population of patients with chronic diseases was as high as 260 million. Zhang Haidi, Chairman of China Disabled Persons' Federation, introduced that rehabilitation was more than medicine, but also covered disciplines such as ergonomics. Particularly the persons with disabilities need to rebuild their health and restore their functions through rehabilitation therapy, training and assistive apparatus and instruments. In 2015, among the more than 26 million disabled persons with a certificate in China, less than 30% of them received rehabilitation services, which indicates that the rehabilitation service levels are uneven.

Social capital flows in

Taikang Insurance Group has recently announced that Beijing Taikang Yanyuan Rehabilitation Hospital introduced GRS rehabilitation model from the US. "The rehabilitation hospital is a very good investment chance." Liu Tingjun, Vice President of Taikang Insurance Group and CEO of Taikang Home said. In developed countries, rehabilitation industry has become a relatively mature medical system. At present, Chinese rehabilitation industry is under its initial development stage, with a current status characterized by lack of funding, a short supply, a small scale of rehabilitation institutions and backward supporting equipment. In the future, the elder-care and medical care system will face a huge challenge, and there is a huge market space for rehabilitation services.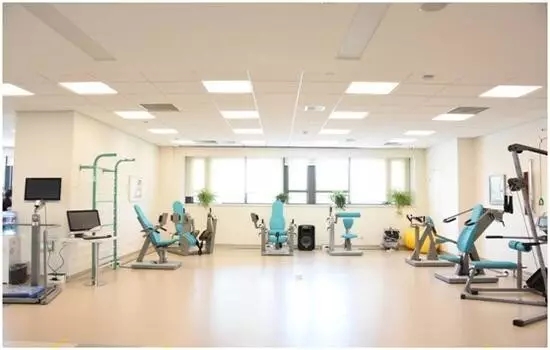 Ease the headache of public medical institutions

Another reason why the rehabilitation market is favored by social capital is that it can relieve the headache of public medical system such as difficulty and high cost of seeing a doctor. Wang Jing, general manager of the medical business division of Taikang Home and vice president of Yanyuan Rehabilitation Hospital, said that when Yanyuan Rehabilitation Hospital was just opened, its patients were mainly elder people from Taikang Endowment Community. Now more and more senior citizens have been attracted to the hospital. "In the coming ten years, the changes of medical payment system will force the medical care system to enhance its efficiency." Liu Tingjun said, at present one of the reasons why it's difficult for the medical cost and expenditure to decline in China is the lack of sub-acute treatment facility. As a result, the patients in acute stage and sub-acute stage are crowded in major hospitals. The average hospital stays of patients are too long, the bed rotation rate is low and medical resource is in a shortage. Viewed from international experience, expensive general hospitals can only undertake treatment of acute stage, while the treatment of sub-acute stage and chronic diseases need to pass down via the payment system. By striving to develop rehabilitation, it can form a tertiary rehabilitation system, namely, treatment of acute stage in Class III hospitals, treatment of sub-acute stage transferred to rehabilitation hospitals and treatment of recovery stage in community hospitals and thus cut the medical cost.

A serious shortage of professionals

However, the development of rehabilitation is also faced with some problems. "The current quality system and clinical process of Chinese rehabilitation hospitals need to be further improved. In the past, disciplines such as rehabilitation and gerontology have been marginalized in major hospitals, as a result of which now we are lacking well-trained rehabilitation doctors." Liu Tingjun said. Zhang Haidi pointed out, at present there are over 70 universities and junior colleges nationwide that open rehabilitation major, but there is not any complete rehabilitation discipline system. Each year less than 8,000 professionals are cultivated, 70% of whom are of a junior college degree, which is far from satisfying the demands of the future.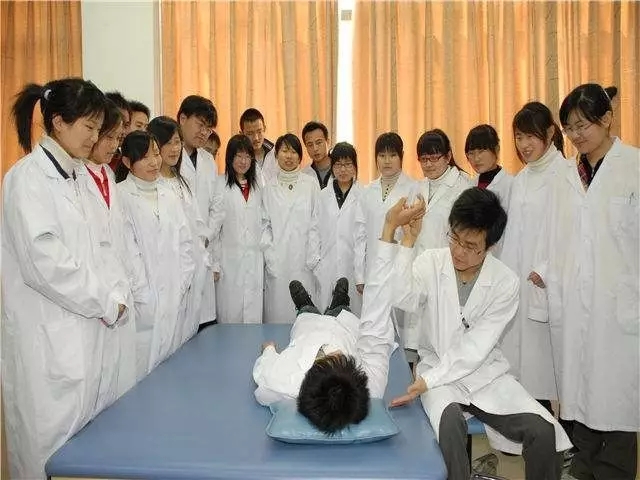 In recent years, the state has issued a series of policies and measures. "We are convinced that with the perfection of national tertiary rehabilitation system and the establishment of two-way transfer system, the rehabilitation industry will usher in more development opportunities." Some industrial insider said.

(Source: Economic Daily)